How do I view group membership in the roster?
Note: Depending on your role and permissions, and the individual privacy settings on user profiles, some of the features below may not be available.
Go to Roster.
Select the Roster tool from the Tool Menu of your site.
View group membership.

To view the group membership for the class, click the Group Membership button.
Participant group information will be displayed.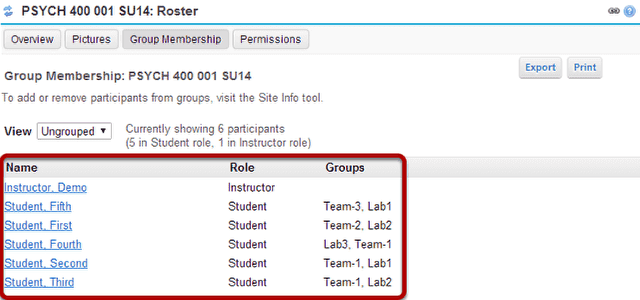 Each site member will be listed along with their role in the course, and any of the groups to which they belong.
View roster by group.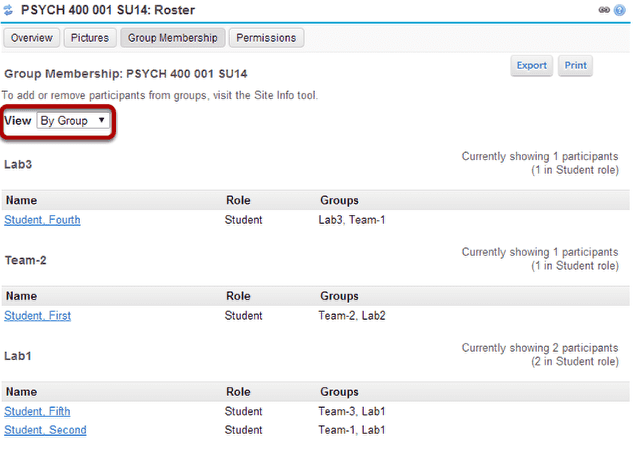 Select By Group from the View drop-down menu to see only members of specific groups or sections. (This drop-down list will be visible only if groups or sections exist.)