How do I restore a removed file or folder in Resources?
Users can restore a file or folder they have previously removed from Resources.
Go to Resources.
Select the Resources tool from the Tool Menu of your site.
Click Actions, then Restore.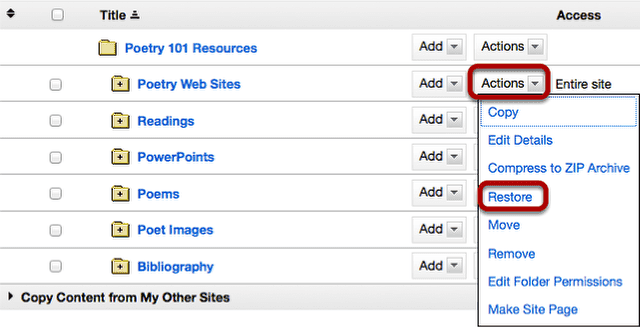 To restore a file or folder, to the right of the folder where the item(s) were removed, from the Actions drop-down menu, select Restore.
This displays the folder's Restoring page.
Select the items to be restored, then click Restore.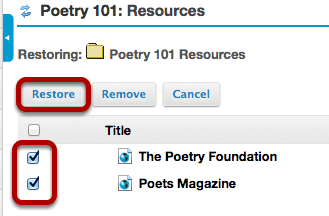 Items are restored.

This restores the previously removed items back to the folder.