How do I print a report?
Go to Statistics.
Select the Statistics tool from the Tool Menu of your site.
View a report.
Click the Printable Version link.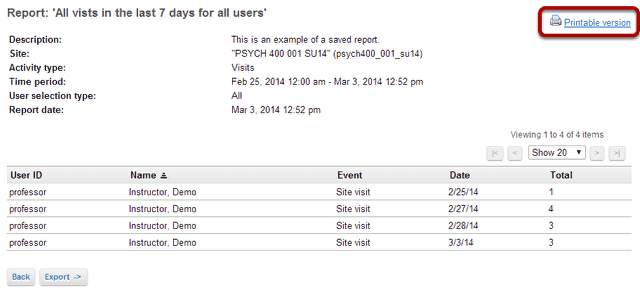 Click Send to printer.

Your report will open in a new window for easier printing. Click on the Send to printer link in the top left corner to print your report.