How do I filter events?
Go to the Job Scheduler tool.
Select the Job Scheduler tool from the Tool Menu in the Administration Workspace.
Click Filter Events.
Set the desired filters.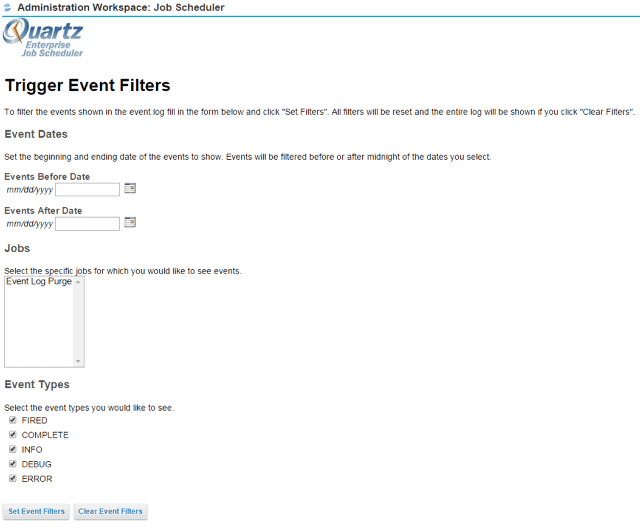 Choose the filters you would like to apply in order to limit your view of the event log to the desired items. You may filter events by date, job, or type.
Click the Set Event Filters button after you have entered your criteria to save and apply the filter.