How do I delete a calendar item?
Go to Schedule.
Select the Schedule tool from the Tool Menu in your site. (Remember that it may also be called Calendar.)
Click on the item you want to delete.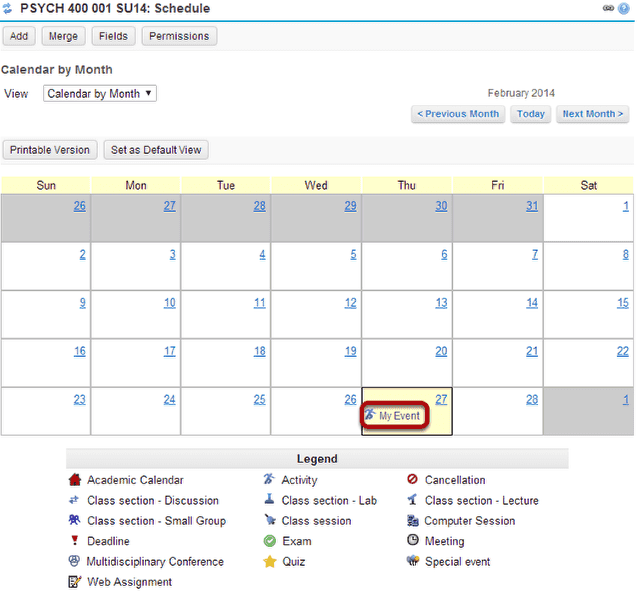 Click Remove event.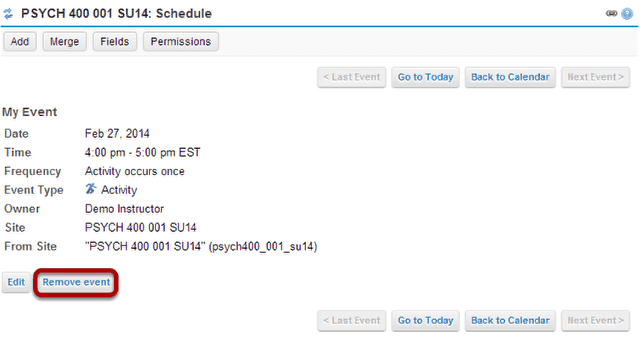 Confirm removal.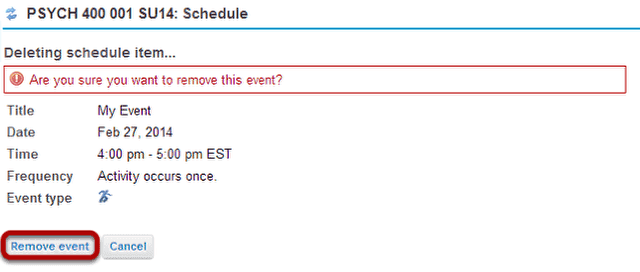 You will be prompted to confirm the removal. If you are sure you want to delete the item, click Remove event.