How do I create a Web Content link to a folder in Resources.
Instructors can use the Web Content tool to create a tool link to a folder or a file in Resources.
Go to Resources.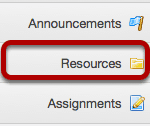 Click Actions, then Edit Details.

To the right of the folder you want to link to, click on Edit Details option in the Actions drop-down menu. This displays the folder's details.
Copy the URL.
Copy the folder URL to your computer's clipboard (CTRL+C for PC or CMD+C for MAC).
Go to Site Info.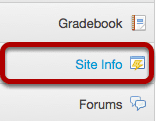 Select the Site Info tool from the Tool Menu of your site.
Click Edit Tools.
Select the Web Content tool.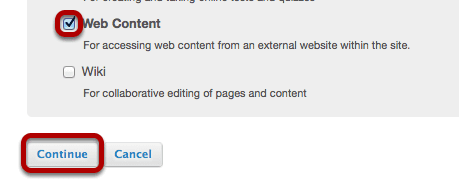 Place a check mark in the box next to Web Content, and then click Continue.
Enter the web site information.

Enter a title for the Web Content tool (which will display in the Tool Menu).
Enter the URL for the Resources folder.
Click Continue.
Click Finish.
Click the new tool button to access the contents of the folder.